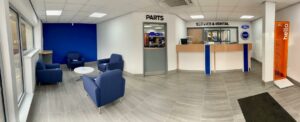 John Darke Ltd has been a Ford Retailer Dealer Since 2008. Being a market town dealership we do not have the overheads of the larger Ford Centres. This allows us to charge one of the most competitive labour rates of any dealership in the country. We also offer a different level of service to that of other centres, making the experience as smooth, relaxed and friendly as possible.
While your vehicle is in our care we can offer the latest complimentary Ford courtesy cars, or, a collection and delivery service, or, if you prefer service while you wait. So keeping your Ford safe and running like a dream doesn't have to affect your busy day-to-day life.
All our Ford staff, whether front-facing or technical, are fully trained to the highest levels and regularly attend the Ford Training Centre in Daventry to maintain their in-depth product and technical knowledge. We only use genuine Ford parts and OEM tooling and offer every type of service from simple repairs to full servicing.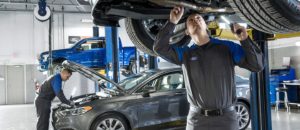 Meet the Team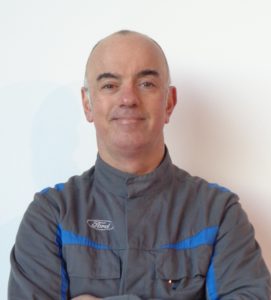 Name: Matt Aldrich
Position: Ford Technician
Year Started with Ford: 1999
Ford Certification Level: Senior Technician
Favourite Ford Model: Focus RS
Interesting Fact: Restored and built the actual old school BMX – Mongoose California used in the All-New Ford Fiesta advert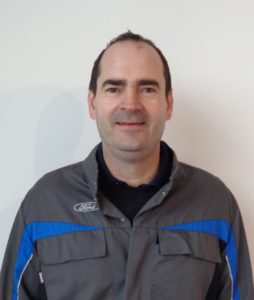 Name: Richard Kibby
Position: Ford Technician
Year Started with Ford: 2017
Ford Certification Level: Service Technician
Favourite Ford Model: Focus ST
Interesting Fact: Once drove at the Dalby Forrest Network Q Rally Stage.
Fantastic Benefits of using John Darke Ford
Free Vehicle Health Check and Personalised Video
Enables you to understand how your vehicle is running and can prevent unnecessary, often expensive, repairs later on
MOTs from £35
Delivering value to our customers
Manufacturer Trained Technicians
This means your car is in the hands of the most knowledgeable people
Genuine parts
Manufactured to exacting standards and guaranteed to be safe and reliable
Transparent Pricing
So that you can be assured that there are no hidden costs
Hi-Grade Engine oil
Helps reduce engine wear and fuel consumption
Minimum 12 months guarantee on all parts and labour
Giving you the peace of mind you deserve
Full courtesy services
While you wait servicing, Wi-Fi, courtesy vehicle, collection and delivery
Service book stamped with franchise service history
Helps maintain or increase the value of your vehicle
Manufacturer diagnostic equipment and expertise
Quick and easy fault diagnosis
Complimentary Visual Health Check on every visit
To help you and your family feel safe and secure in your vehicle
Up to date recall and software check
Helps ensure that your vehicle is safe and running at its maximum potential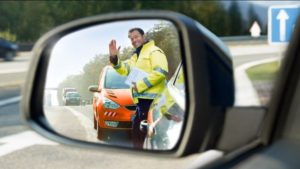 Ford Free Roadside Assistance
Wherever you go in the UK and across Europe, free Roadside Assistance goes with you.
Every Ford Service now comes with free Ford Service Assistance***, valid from the date of service for 12 months, or until your next service is due, whichever comes first. If you do break down you'll get:
Friendly, skilled roadside help in the UK and Europe
Assistance if you breakdown at home
Alternative transport, replacement vehicle or overnight accommodation if your car can't be repaired on the spot
Recovery including caravans and trailers
Speak to one of our Service Advisors for more information.

Ford Servicing from – £125
MOT test from – £35*
Brake fluid change from – £59
Air conditioning re-gas from – £120
Front brake pads from – £154
Rear brake shoes from – £131
Front brake discs and pads from – £269
Rear brake discs and pads from – £249

Mountune Performance Upgrade
Do you want more power from your Ford? If so, you need to know more about the Mountune Performance Upgrade..
These specialist performance kits are created to improve both power and performance from your Ford vehicles, often not affecting your vehicle warranty or insurance. Mountune are the only performance upgrades offering protection against mechanical failure for up to 3 years and are supported with a 12 month/12,000 mile warranty.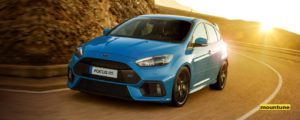 As an approved Mountune dealer, we are able to provide these performance upgrades to your vehicle.  Costs of the upgrades are variable dependent on the model and year of your Ford.  For more information please contact our Service Team on 01507 603451.
Terms and Conditions. * When completed at the same time as a Full Service. **Available with Ford Scheduled Services and Ford Motorcraft 4+ Minor and Major Services. ***In-Dealership quality checks are conducted by the RAC on any service and repair work that has been completed on customer-owned vehicles to ensure that Ford Motor Company's high standards are met. ***Ford Roadside Assistance is only available with Ford Scheduled Services and Ford Motorcraft 4+ Minor and Major Services. Ford Roadside Assistance applies to all vehicles regardless of age or mileage, excludes fleet vehicles and is valid from the date of service for 12 months or until the next service is due, whichever comes first. Ford Roadside Assistance applies to the serviced vehicle only.
Fuel Station and Shop
Opening hours