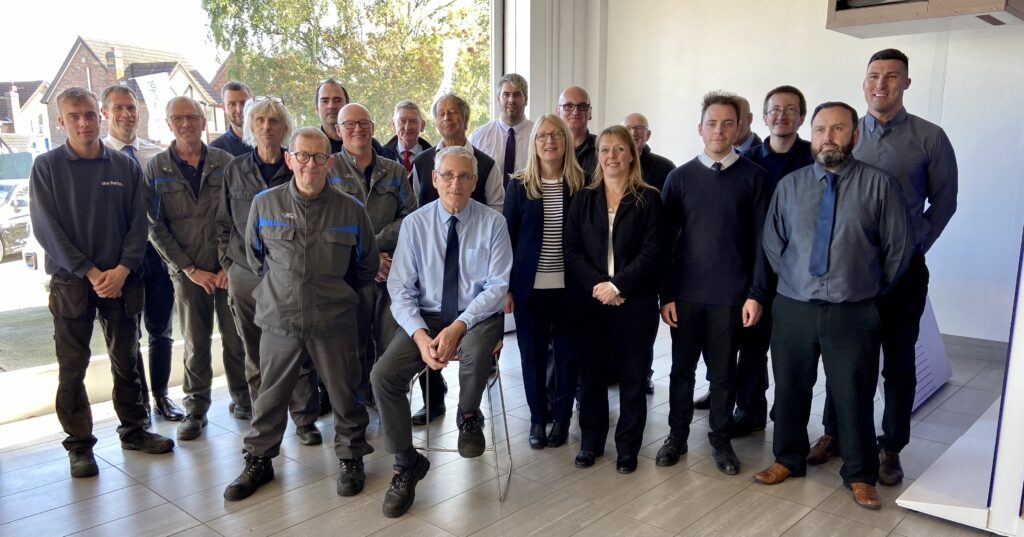 October 21, 2021
Peter Retires!
After 48 years of loyal service Peter Ashley retired today, on his 65 birthday.
Peter (seated) joined John Darke Ltd in 1973 and initially worked on the petrol forecourt. After working his way through different roles he finished his career as the Parts Manager. This is a role many of our loyal customers will recognise Peter for most.
To celebrate his special day the whole team joined Peter for a lunch and drinks in the showroom. The staff presented him with a card, Champaign and a 2022 season pass to Cadwell Park.
Everyone associated with John Darke Ltd would like to thank Peter for his loyal service to the company and wish him a very happy retirement.
This message is only visible to admins.
Problem displaying Facebook posts. Backup cache in use.
Click to show error
Error: The user must be an administrator, editor, or moderator of the page in order to impersonate it. If the page business requires Two Factor Authentication, the user also needs to enable Two Factor Authentication. Type: OAuthException
164 days and 7 hours ago
@SarahAnn0001 @PaulWoodford84 @forduk Hi Sarah Ann , can we be of any assistance to you , if you would care to give… https://t.co/JYrNTr7qJF
164 days and 7 hours ago
RT @PaulWoodford84: @SarahAnn0001 @JohnDarkeLtd @forduk Well given the experience I've just had I'd thoroughly recommend a call to @JohnDar…
164 days and 7 hours ago
@PaulWoodford84 @SarahAnn0001 @forduk Thank you Paul!